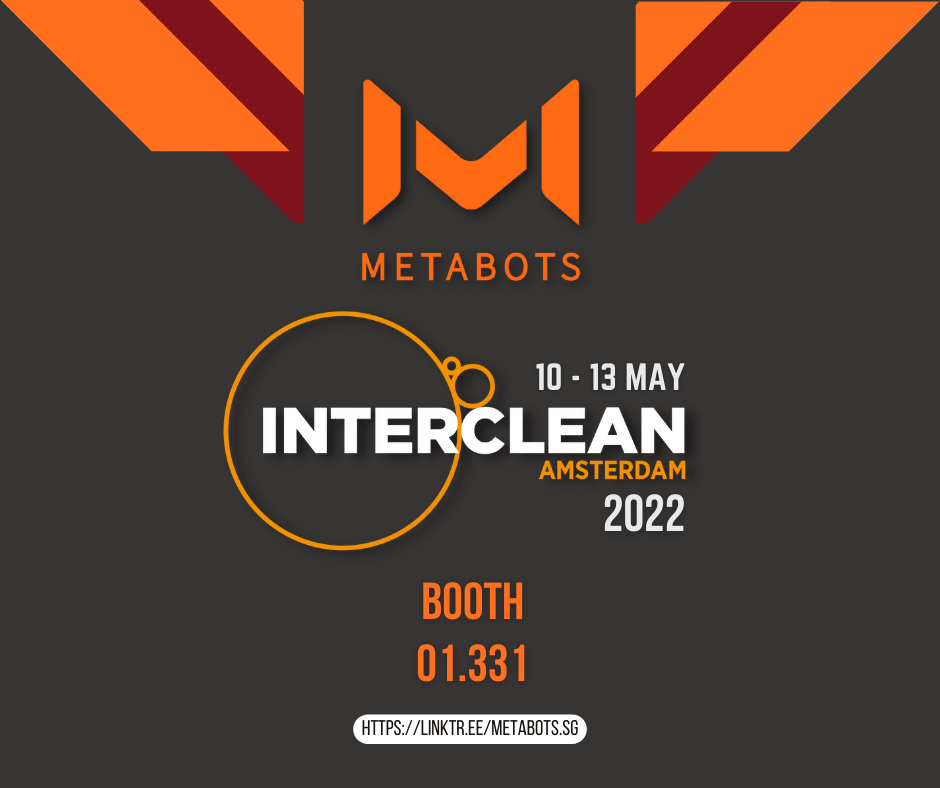 Visit METABOTS at InterClean 2022
Our new products will flip 🙃 over the Robotics Industry like never before!
Visit us at InterClean Amsterdam Booth 01.331 from 10 to 13 May 2022!
For more information, drop us an email contact@metabots.sg or click here!
Stay tuned and follow us on Facebook, Instagram and Linkedin today for the latest updates!
If you have not registered yet, don't forget to register your free visit to Interclean Amsterdam 2022. Free registration ends 1 May. Register here: https://bit.ly/33UdwQy