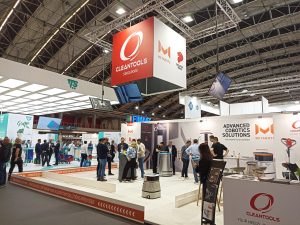 METABOTS Launch
We had a successful launch at InterClean Amsterdam 2022 and we would like to thank all the visitors that came down to our booth!
It was a great experience for us to share about our META-SCRUB 60 and META-MOP 40 and demonstrate their unique cleaning capabilities during the event, and we deeply appreciate the information, time and patience given during this event.
It was also an eye-opener to meet people from various countries and industries, and exchange future robotic opportunities.
We hope you enjoyed this experience, and we look forward to future exchanges!
For more information, drop us an email contact@metabots.sg or click here!
Stay tuned and follow us on Facebook, Instagram and Linkedin today for the latest updates!